Electric cars are welcome in Ludlow. You'll find two main EV Charging station at the top of the Upper Galdeford car park near the Upper Galdeford entrance.
The units havethree outlets (Chademo, CCS and Type 2) which will enable almost all cars and vans to be charged.
The charging cost is 30p per kWh. A substantial charge will take about 40 minutes and a top-up less.
Chargepoint management is via Clenergy EV Ltd so users must be registered with Clenergy and have received their charge card/key fob before they can access the unit. Registration will also involve setting up card details for payment.

Access to the unit can be either through the charge card/key being presented to the screen or via the Clenergy app on a smartphone (third party RFID cards on a smartphone are also accepted). From then on the on-screen instructions explain each step of the procedure.
To promote electric car adoption globally, the folk at Car Wow we developed an interactive Electric Car charging point finder tool to help EV and hybrid car owners find the nearest electric vehicle charging stations.
You can view the live interactive tool here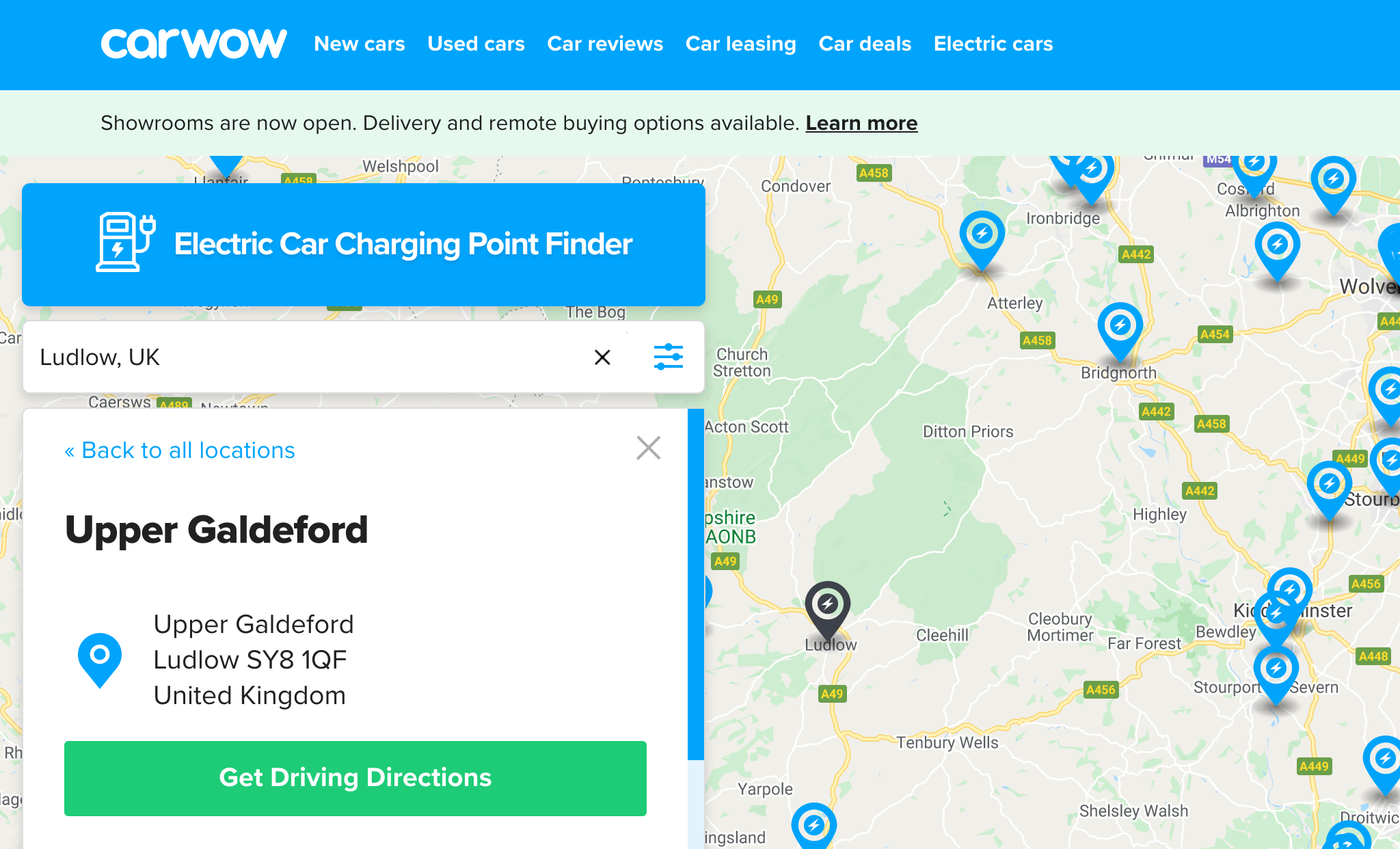 Or copy and paste this link into your browser: https://www.carwow.co.uk/electric-cars/charging-points
Charging can also be found at Sainsbury's Supermarket, Rocks Green
Fishmore Hall Hotel who have type 2 22w & type 2 11w. To use, you'll need to collect an RFID key card and pay at hotel reception. 7–11pm & 11pm–7am. (Pre-booking required)
Published by Ludlow Guide on