Fairtrade is a worldwide movement which has been officially in existence for 25 years, with values that have been a central part of society for millennia.

Ludlow has been an accredited Fairtrade town since 2003, which means we're committed
to promoting Fairtrade and living out its values in whichever forum we're trading. There is
a strong movement in the town supporting local farmers and producers, helping to ensure that they have a market for their goods at a fair price. It is within this context that our Fairtrade work is seen, extending the same principles to trading with people in developing countries.

The town has to apply to have its Fairtrade accreditation renewed every two years, proving
that it continues to meet the five demanding criteria. These include the availability of Fairtrade goods in local shops and high levels of support from local businesses, the town
council, politicians, faith groups, other community groups and schools.

Fairtrade certified goods carry the famous Fairtrade logo – it looks a bit like a green,
black and blue yin and yang. If you keep a look out when you're walking around town, you'll also notice that one of the flowerbeds in Castle Green is planted in the shape of this symbol.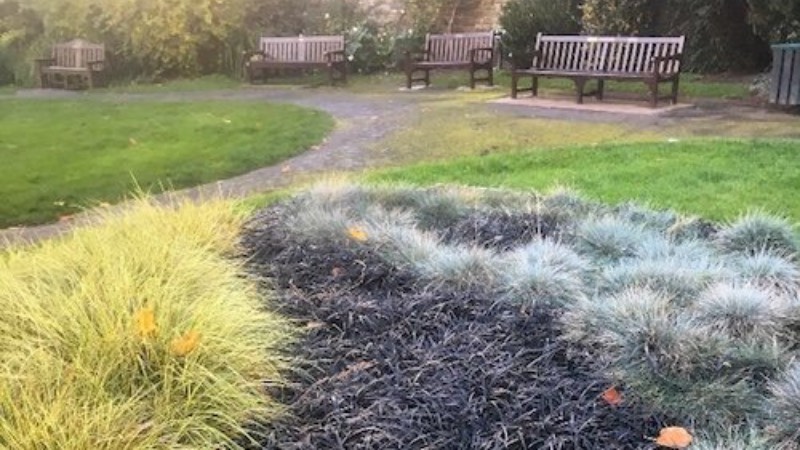 This indicates that these goods have met the standards required by the Fairtrade Foundation, which is an international not-for-profit organisation and certification body that changes the way trade works through better prices, decent working conditions, environmental sustainability and a fairer deal for farmers and workers in developing countries.
To sample some of the excellent fairtrade goods available, try visiting the retail outlets
featured in the Ludlow Fairtrade Shopping Guide, which draws attention to retailers who
make this a particular focus of their work.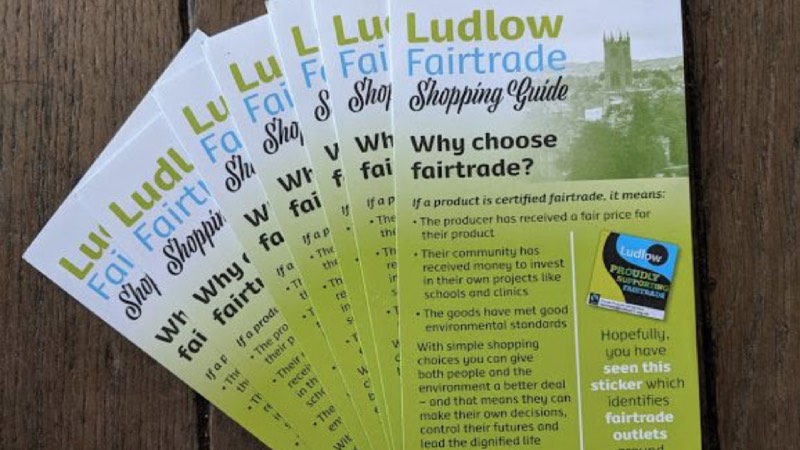 Some goods are 'fairly traded' but don't come into the official Fairtrade scheme, in which
case you will find if you talk with the retailers that they can tell you all about where their goods have come from and how producers benefit from your purchase.

Following a recent conference featuring high profile nationally renowned speakers, leaders of over thirty local organisations met in Ludlow to discuss how to move our agenda on ethical trading forward. Excellent ideas emerged from this discussion but, as I write, the Covid 19 pandemic is raging, so we are pausing to evaluate where this leaves both ourselves and our trading partners in order to see what might be the best ways forward.

To find out more about Fairtrade, visit fairtrade.org.uk and for more about the work of the
Ludlow Fairtrade Town Group, email ludlowfairtrade@gmail.com.

We need everyone — including you — to help create a fairer world for everyone.

Article written by Jenny Hume, Chair Ludlow Fairtrade Town Group
Published by Ludlow Guide on