Ludlow English Song Weekend; A review
What a fabulous and somewhat emotional weekend we had at Ludlow English Song Weekend. All the planning and rehearsing came together in St Laurence's and we were immersed, transported and delighted by the performances.
I had quite a moment just into Roddy and Iain's recital. I of course love them both and always enjoy seeing them perform together with ease and obvious fun. About five minutes into the recital, I looked up and saw about 180 people absolutely spellbound and 'feeling' the music, not just hearing it. All the false starts, all the re-organising, all the planning melted away and tears fell down my face. I absolutely wasn't embarrassed for I am never afraid to show emotion and a lovely lady sitting next to me noticed and we happily held hands and just slipped into enthralment. And then I noticed that we were by no means on our own with tears.... Pure joy.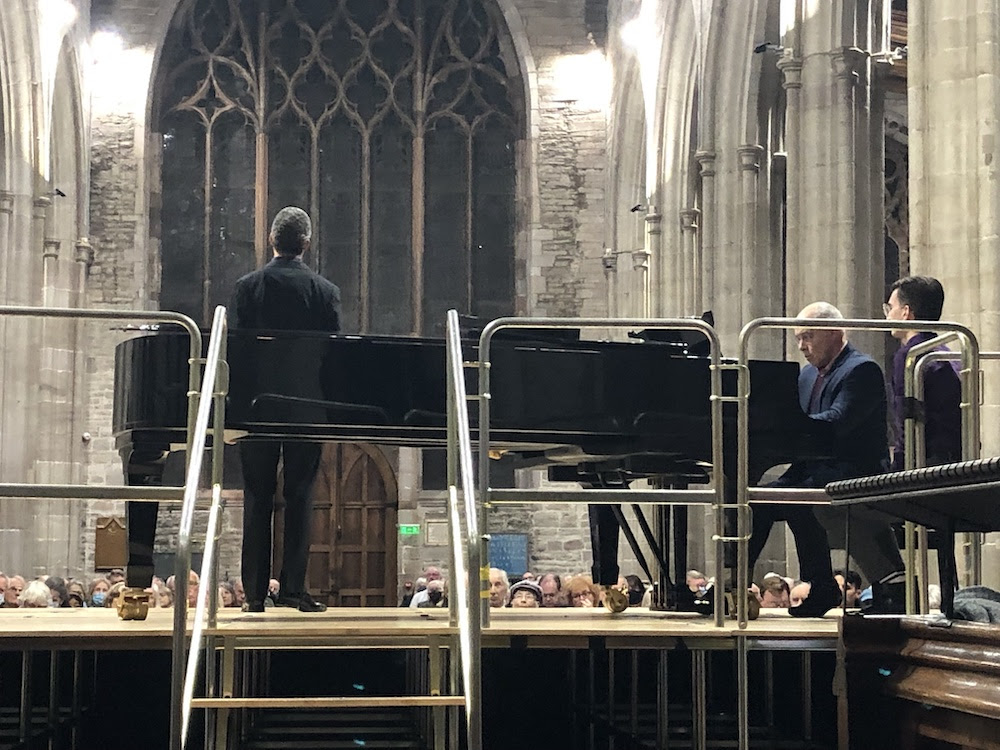 Just before the Opening Recital, we had a great open session of Young Composers and Young Artists led by the wonderful Rhian Samuel and it was a fascinating insight into the world of composition and preparing for performance - a side of the music we don't often experience as an audience. On Saturday morning, Katy Hamilton kicked off with another of the thought provoking and illuminating ThinkTank discussions with a range of contributors. I wasn't the only one who was slightly upset to find we got to 11:00 so quickly - we could happily have gone on listening for ages. But, time waits for no-one, particularly with the condensed timetable we were operating to and we were swiftly mollified by Natalya Romaniw and Benson Wilson on stage with a perfect collection of English Song which they delivered with aplomb and style.
After lunch, we sat down to enjoy the Young Artist Showcase recital with yet more stunning performances from Emma Roberts, James Atkinson and Ted Black. Gamal Khamis took over the reins at the piano for this recital and proved why he's making a name for himself and we were delighted to welcome back Michael Foyle with his spine tingling mastery of violin playing. A fabulous collection of young talent who are going places.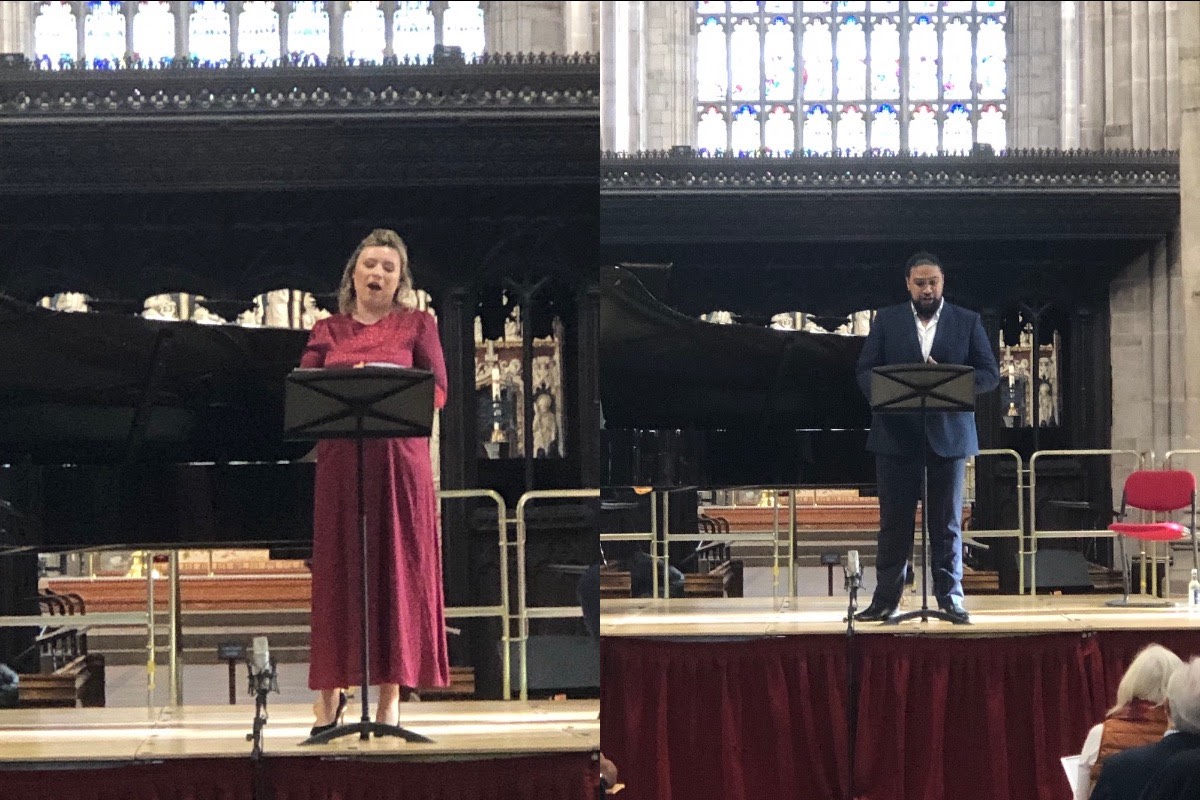 Finally, the closing recital in memorial to Christopher 'Kiffer' Finzi was a standout moment. When Kathryn Rudge took to the stage, the audience knew they were in for a rare treat and her stamina and sheer, obvious joy handling Finzi and Elgar and Rhian Samuel's 'The Moon And I' was just delightful. And then, Natalya joined her on stage for the finale 'Bermudas' and again, tears.... Katie and Natalya's voices are a beyond perfect combination and we were left wanting so much more.
See you next year. Dates for your diary - 8th, 9th & 10th April 2022.
Steve Catanach, Festival Administrator
Published by Ludlow Guide on