Ludlow Green Festival Is Back!
Ludlow Green Festival, the county's largest event that brings environmental issues to the forefront through interactive and entertaining ways, is back on Sunday July 11th in Castle Square.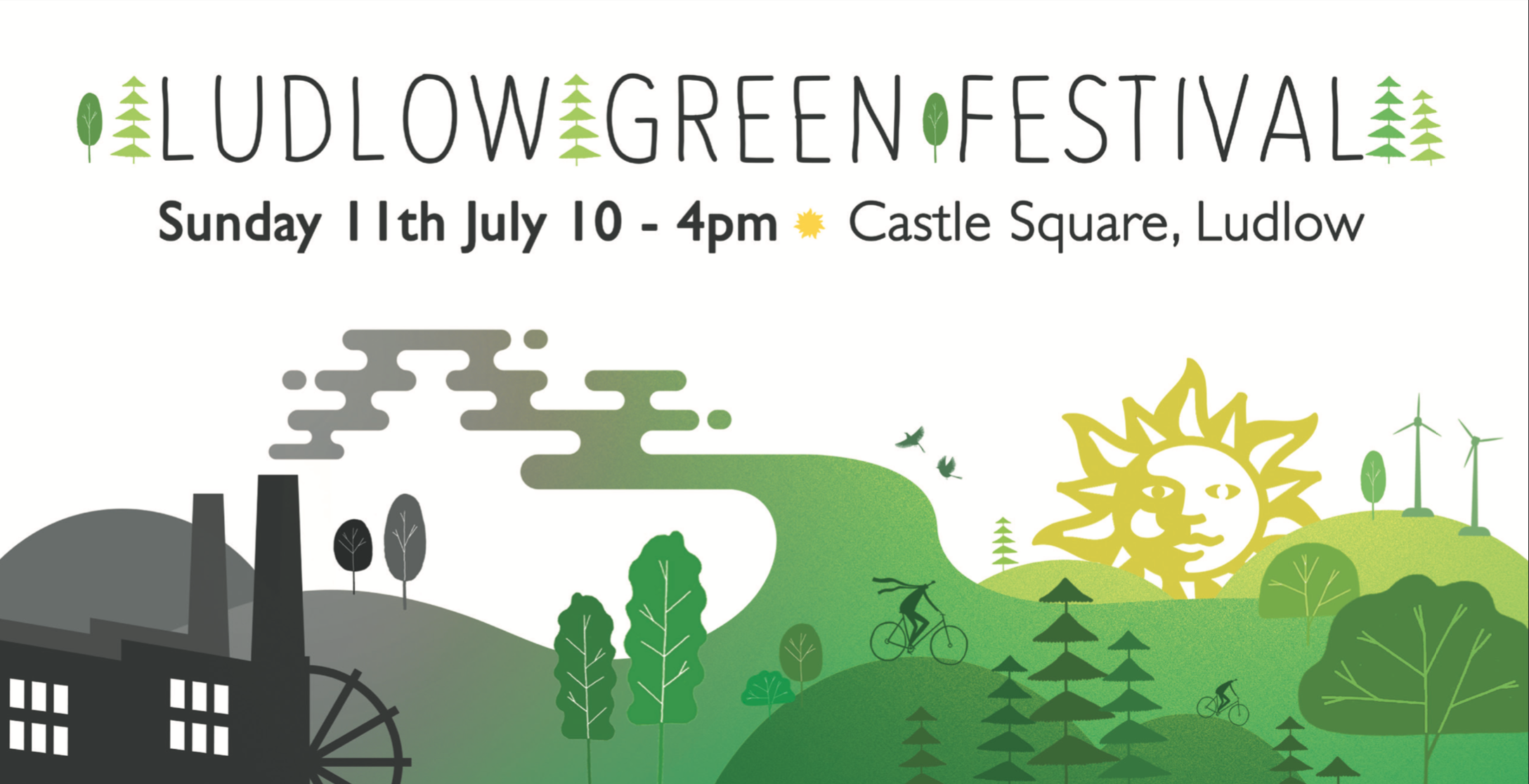 This will be the 24 th festival, after skipping last year due to Covid. The organisers, the local environmental community group Ludlow 21, promise another fun packed festival with engaging stalls, talks, a green tour, music, sustainable food and drink on the day.

This year's theme for the festival will be 'Build back – Greener' which will touch upon the need for people, communities, businesses, councils and governments all to alter their approach to reducing carbon emissions, building resilience and instigating change to mitigate climate emergency.

Ludlow 21 would be happy to hear from any organization or individual who would like to participate in the event, either as contributor or steward, and help to ensure that environmental issues remain centre stage through these extraordinary times.
Find out more on the website: greenfestival.co.uk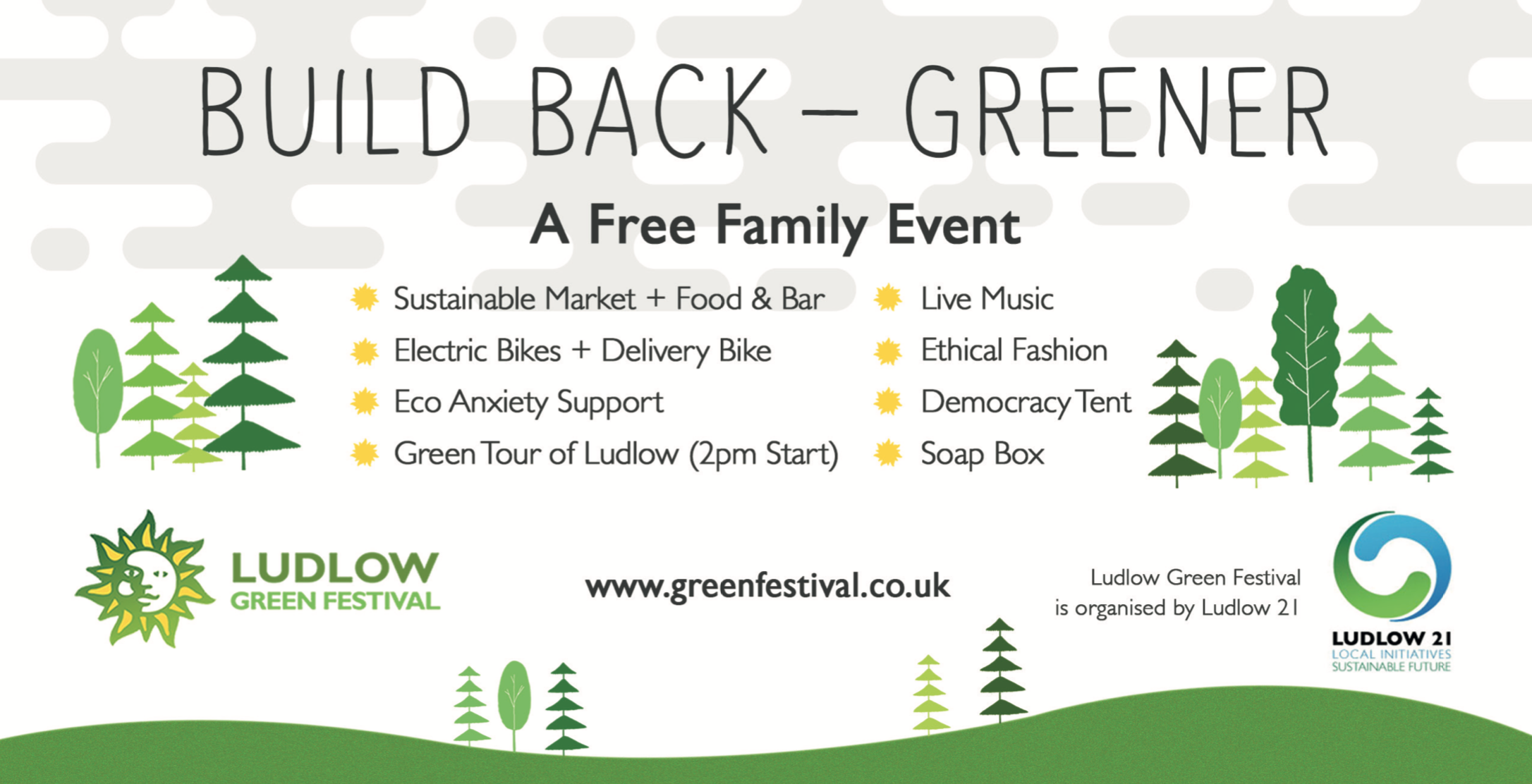 Published by Ludlow Guide on