Ludlow Local Produce Market, Ludlow's regular farmers market, started 21 years ago and is most certainly one of the many jewels in Ludlow's food crown. It continues to shine brightly through wind and rain every 2nd and 4th Thursday of the month from January to December.
Boasting stallholders from within 30 miles of Ludlow, there is a great offer of local fresh meat and charcuterie, cheese, eggs and freshly baked cakes, through to local cider, apple juice and craft gin.

Seasonally grown organic local fruit, vegetables, herbs and native plants is complemented by artists, basket weavers and natural skin care products, there's something for everyone.
The market, established in 2001 on farmers' market principles, continues to thrive today. These principles govern the market; the products must be made, grown or reared by the stallholder and must use local ingredients wherever possible in their products.

The business must be within 30 miles of Ludlow, or 50 miles in exceptional cases. Market Manager Tish Dockerty adds;
We get a lot of interest from an assortment of traders who sometimes say we are too strict, but I think sticking to these rules makes our market special and we've gained respect and loyalty from our customers as a result.

The 'Local to Ludlow' logo that's become synonymous with buying local in Ludlow was created to help shoppers identify what local products are local. Today the Local to Ludlow logo is trade-marked to protect its use. The original objective of Local to Ludlow initiative was to 'encourage and facilitate increased local consumption of locally produced food and drink to help mitigate the environmental, economic and social costs of food distribution systems.' And this still rings true today even when buying local has become more popular and certainly a way of life for many residents and visitors alike.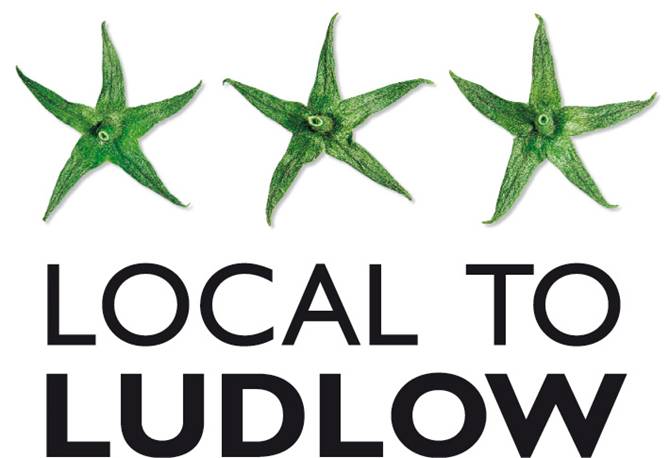 Local to Ludlow also serve food from their tiny takeaway café on the market square, again utilising local food and drink throughout their menu. The café is a great spot to sit, people watch and watch the hustle and bustle of the market.

The company behind Local to Ludlow are a not for profit 'Community Interest Company', with a commitment to educate local communities about seasonal and local food and drink. Educational activities take place when the business has a surplus of operating funds, these take place in local schools and community events throughout the year including the market. Last, but not least did you know that over 8 thousand Local to Ludlow jute shopping bags have been sold over the years!
For more information on Local to Ludlow please go to www.localtoludlow.org.uk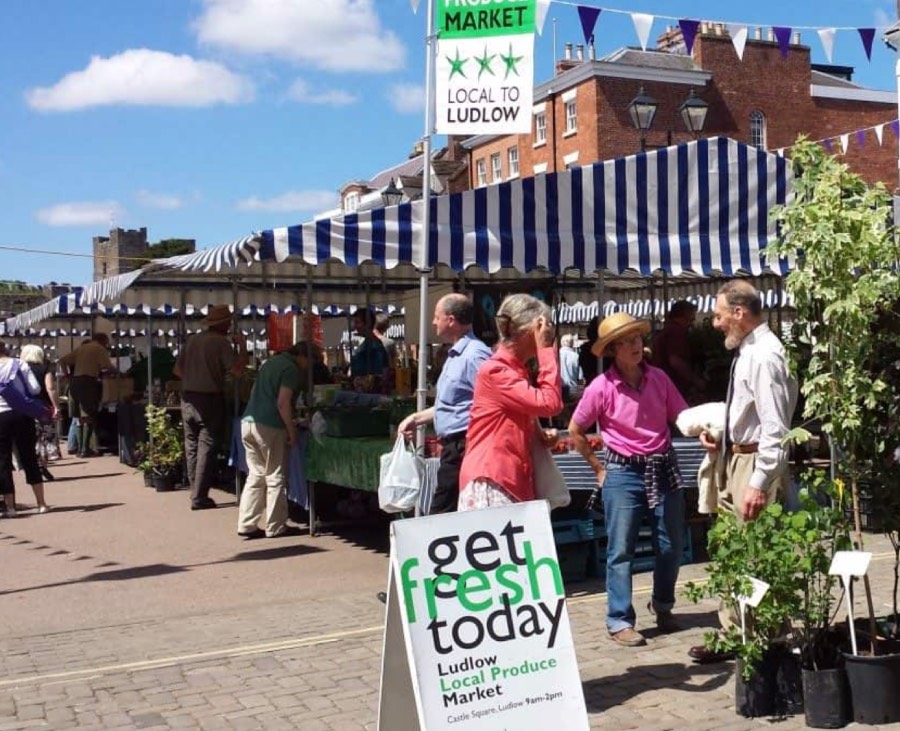 Published by Ludlow Guide on