Bill's Kitchen: Second Wednesday Supper
Book your 'Second Wednesday supper' to coincide with the Second Wednesday concert at the Assembly Rooms.
The February concert is a beautiful programme of piano music (including Kinderszenen and a Beethoven piano sonata) played by Ariel Lanyi. For concert tickets book at HERE
If you're coming to the concert then book your table for 5.30 or 6pm. If you're just coming for food then book any time up to 8pm.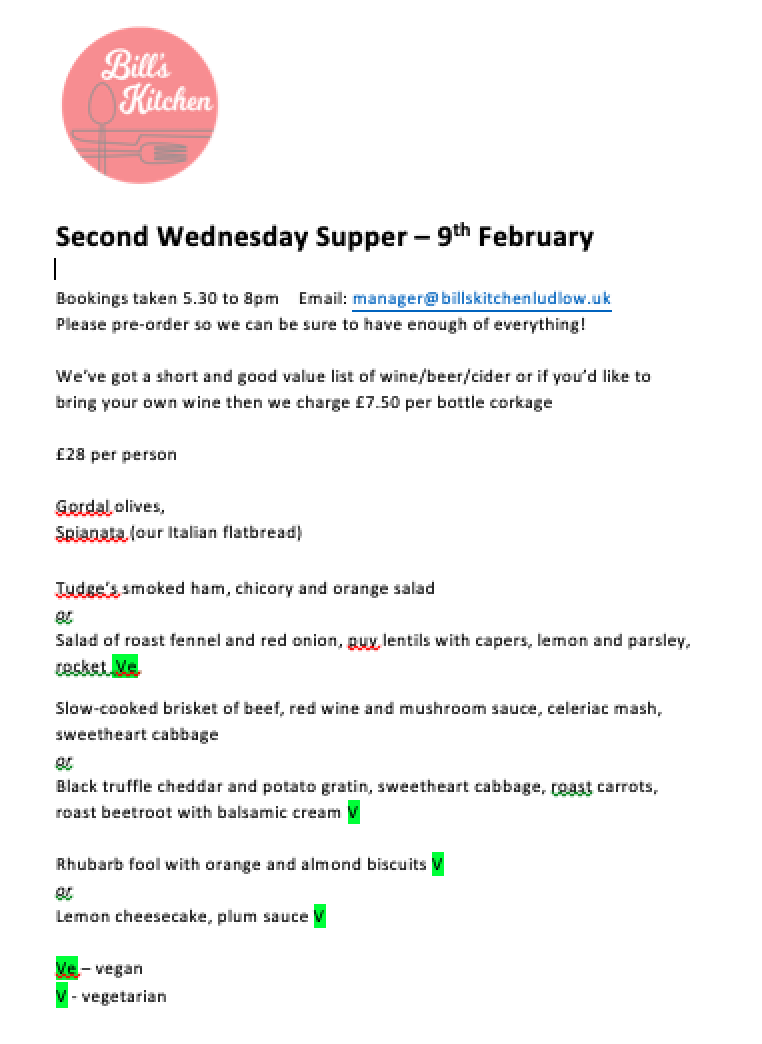 Please book direct with Bill's Kitchen, Ludlow. by emailing: manager@billskitchenludlow.uk
Please pre-order so we can be sure to have enough of everything!
Looking forward to a year of delicious eating and a rich programme of films and events at the Assembly Rooms,