A food & drink walk of circa 8 miles in the Ludlow countryside. A unique experience for food lovers & those wanting to explore the Ludlow landscape.
The walk (it's leisurely and fun, not a race!) takes you up and down footpaths, tracks and quiet lanes through unspoilt countryside with fine views all around.
There may well be stiles, steep hills and rough tracks to navigate! And each year we explore a different route around Ludlow and the wonderful surrounding countryside.
During your journey, you make several stops for refreshment. At each, of which, you will partake of a course of a meal based mostly on the local produce of Ludlow and across the Welsh Marches. Your food will be washed down with local real ale, or traditional local perry or cider, or other drink with a local connection. You will also be given some local bottled water.
The Ludlow Magnalonga, now in its nineteenth year, is based on a similar and very successful event organised by our winemaking friends in Ludlow's twin town of San Pietro in Cariano, near Verona in Italy - the home of Valpolicella. It is organised and ran by the Ludlow Marches Food & Drink Festival Team.
We are sure you will enjoy this unusual day out - tickets go on sale from Mid June 2022 (quantity is limited), and must be bought in advance online, or by phone or post.

DOGS
Please note - there may be a number of stiles to cross, not all of which are easily accessible for larger dogs, and some narrow pathways. Dogs must be kept on a lead at all times. Please keep this in mind if you are planning to bring your dog on the Magnalonga.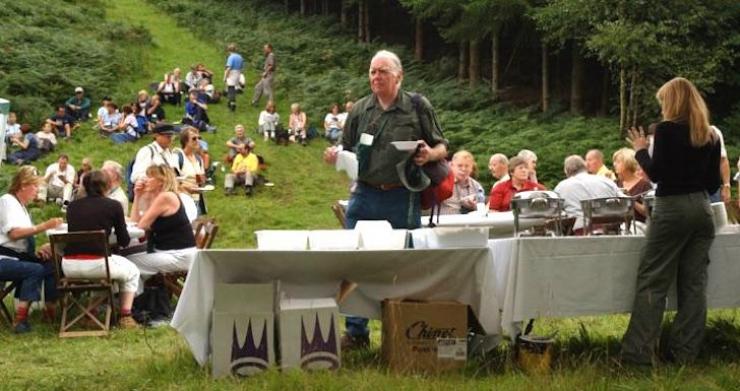 Details
---