Guided town tours of the medieval centre of Ludlow have been organised for over 40 years by Ludlow Historical Research Group. They aim to interest visitors and locals in the history of the town and at the same time raise money to support further research into Ludlow's fascinating history.
The 90 minute walk includes, Quality Square, St Laurence's churchyard, the Bull Ring, Broad Street, Mill Street and introduces some of the characters who have lived and worked in Ludlow: Walter de Lacy the Norman general, who started the building of the Castle in 1086; Edward 1V; the Princes in the Tower; Catherine of Aragon; Prince Arthur; Lucien Bonaparte; Thomas Farnolls Pritchard, architect of the Iron Bridge; the poet A.E. Houseman, and Adrian Jones, the Ludlow vet's son who designed among other sculptures, the quadriga on the Wellington Monument in London at the corner of Hyde Park.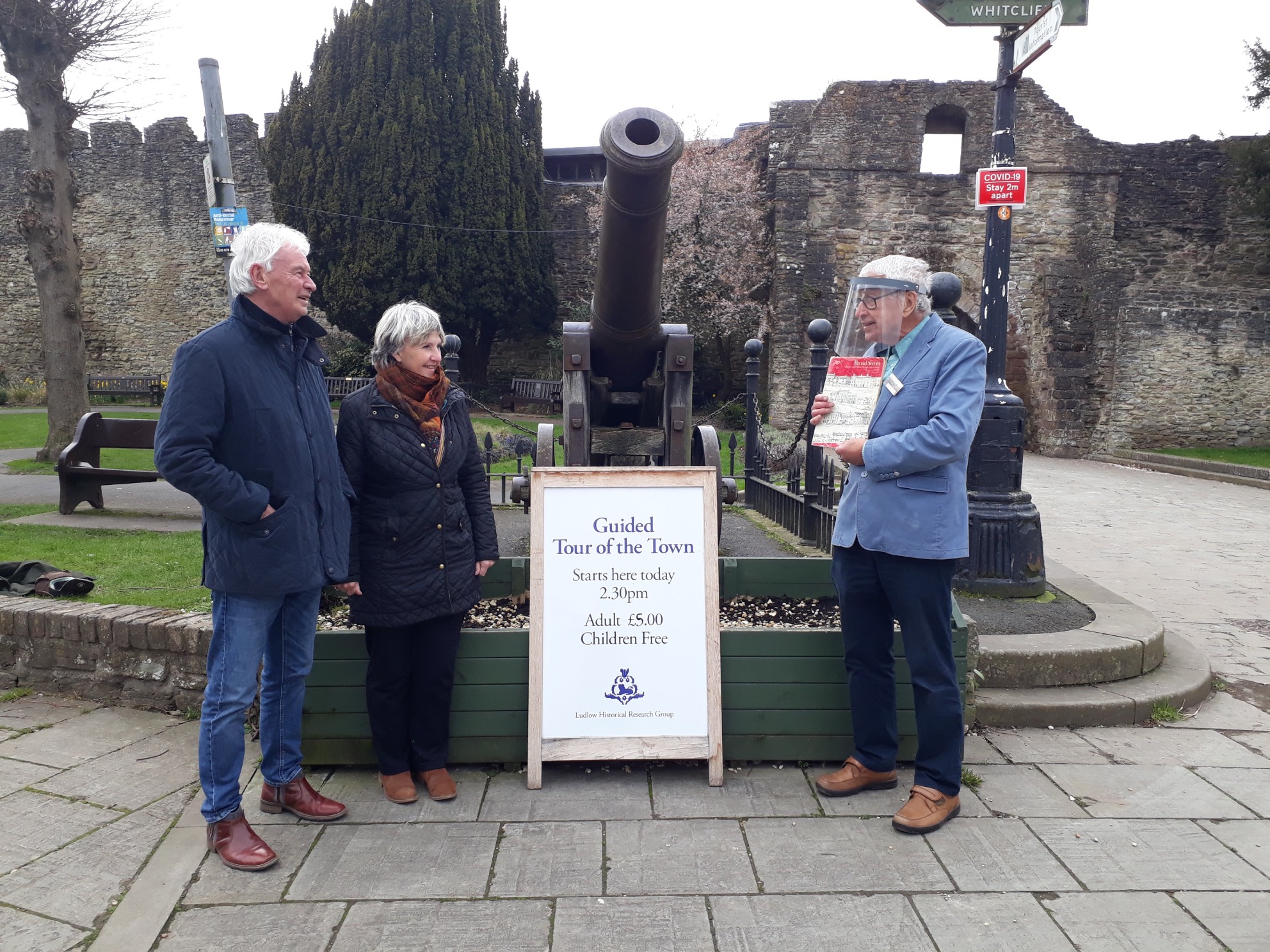 The walks introduce visitors to the history; the architecture and life in Ludlow over the centuries including some of todays planning challenges; and are spiced up with some gossip about the characters who lived in the town.

Special Tours for small or large groups are available at any reasonable time or day, and can be booked with Roger Furniss at 01584 874205 or furniss@phonecoop.coop.

Tours cost £5 per person with a minimum charge of £20. It is also possible for an additional £10 to have an in-character tour with Thomas Farnolls Pritchard, Georgian architect and Inventor of cast iron bridges, or John Turnor, Steward of the Palmer's Guild in 1472.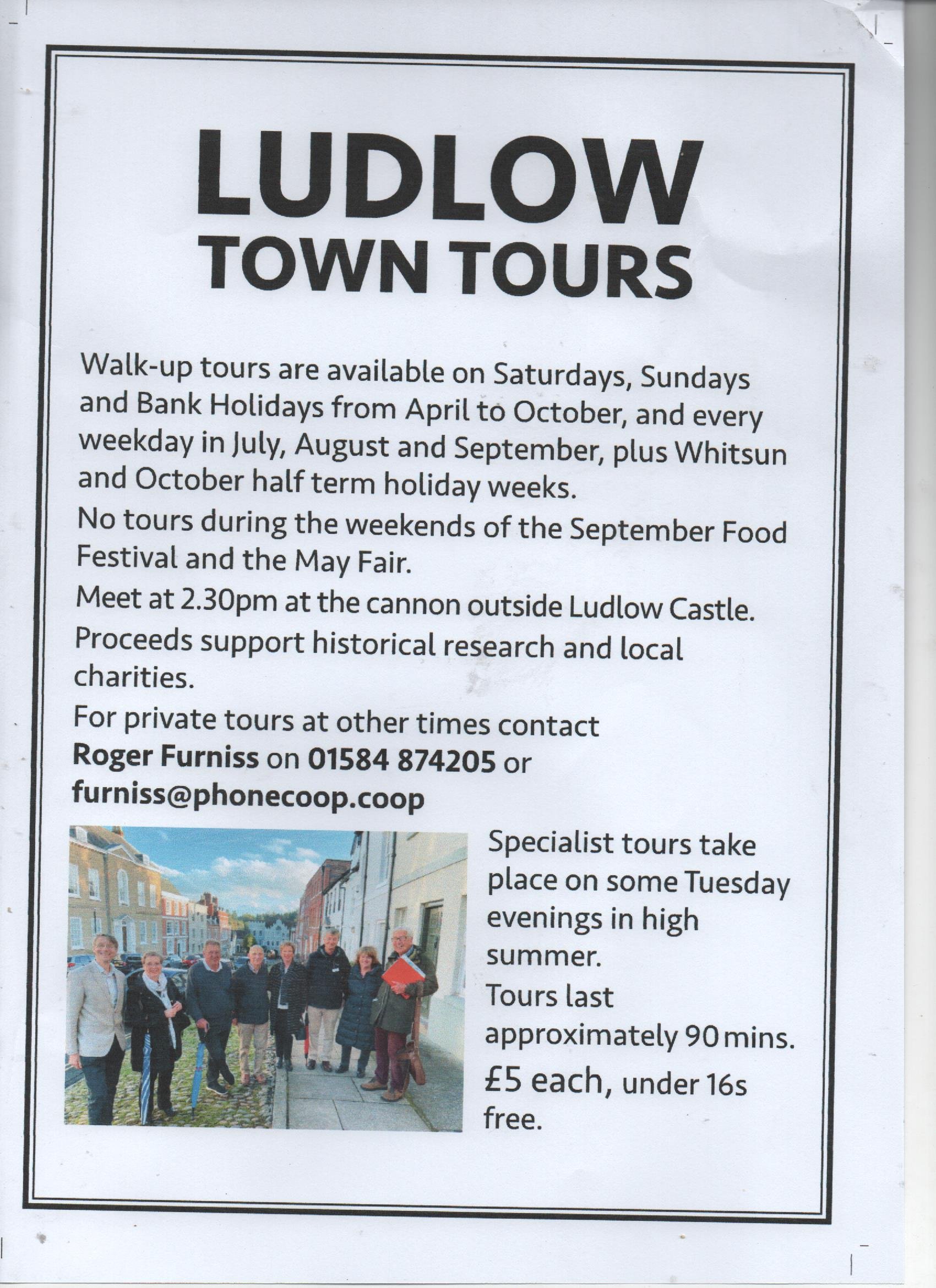 Please note that there are no tours during the May Fair and Ludlow Food Festival.
They are always keen to welcome newcomers to our group of 14 guides and if the predicted boom in tourism this summer materialises they will need some extra help. Please contact Roger as above if you would like to discuss becoming a guide. Most guides lead tours on one or two occasions per month from April to October inclusive with some extra tours during the winter.
Published by Ludlow Guide on