Four great spring activities for families to do in Ludlow
Ludlow in springtime is captivating. Blossoms and blooms do their thing of spreading cheer and colour. Our surroundings become verdant and vibrant. There is a reason spring is aligned with hope after all, when it feels like possibilities are everywhere. And, with it comes the urge to explore our surroundings, even places we are very familiar with feel like new territory.
After a difficult year, we want to embrace the season fully, so it's a great time to launch our #loveludlow campaign – sprinkling some springtime joy among locals and visitors. To get started, we've rounded up four great budget-friendly, laid-back activities for families, including walks around town and out to Mortimer Forest, picnic ideas and spots, or taking in some history while exploring.
Here's our handy list to help families focus on the best of spring in Ludlow.
Best for getting dazzled by nature
Around May, the bluebells in Mortimer Forest are a delight for those who don't mind a bit of a clamber and a hike up some moderate-to-steep inclines on the Climbing Jack trail. This takes you up to High Vinnalls – at 375 m, the forest's highest point – for splendid views and, if you can time it right, the lush carpet of bluebells on show. On a clear day you can see across to Titterstone Clee Hill, the Malverns and towards the Welsh Marches out to Radnorshire.
The river Teme is an opportunity for some fun, while taking in nature. At Dinham Bridge, among the bustle of ducks and the serenity of swans, you may be lucky enough to spot otters at play just below your vantage point.
This time of year, the castle garden comes in to its own. Of course, there is the added dimension that while we're absorbing nature, we must do so safely distanced, but just outside the castle gates, there are benches to sit and ponder in a gorgeous garden. Sit beneath the white and pink blossom of magnolia trees, among the crocuses, daffodils and other flowers of spring. You're not too far from the hustle and bustle of the square and there are any number of cafes for a takeaway coffee and treats for the kids.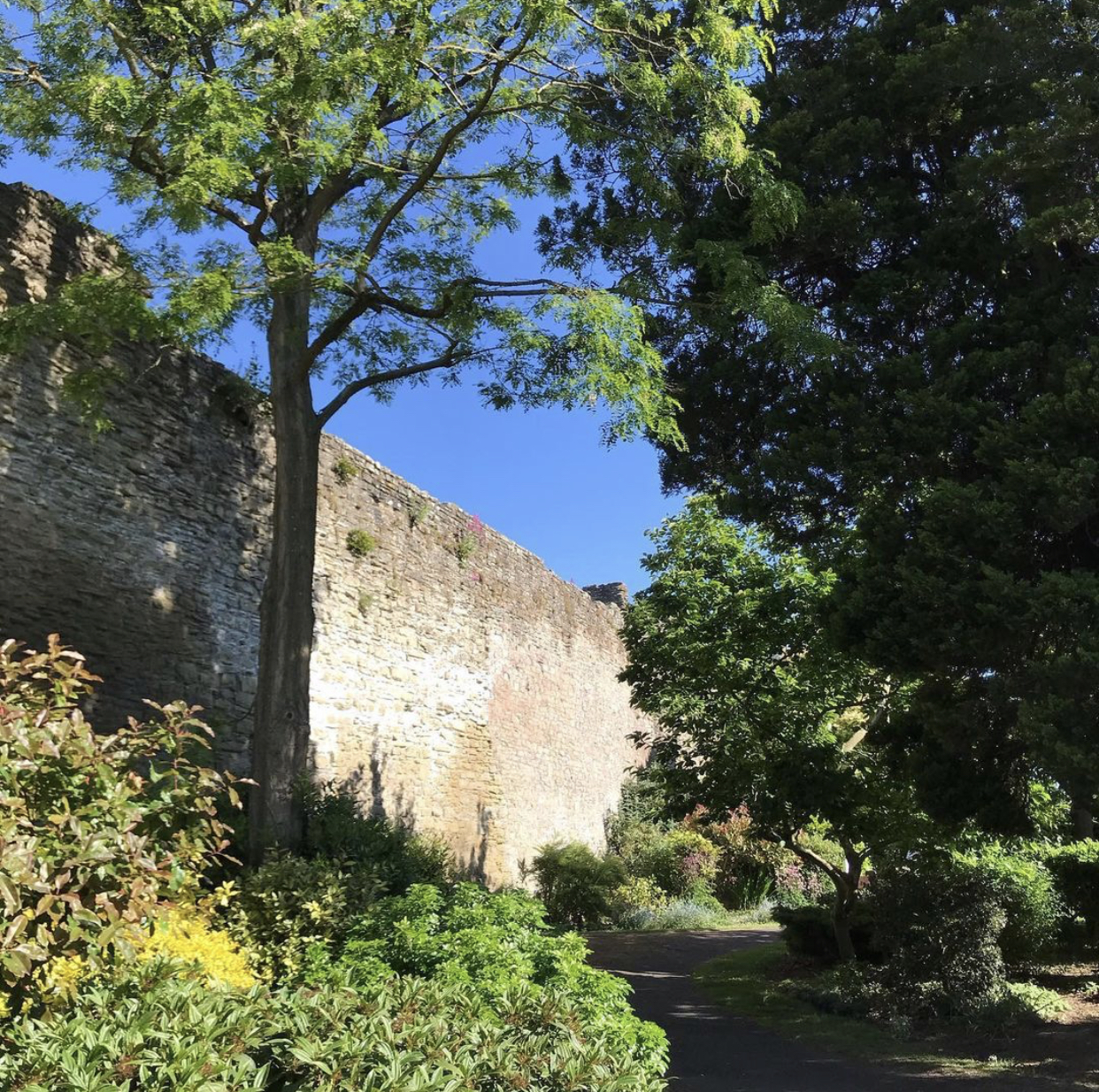 Best ways to do a picnic
When the weather is good, you know you won't be able to keep the kids tethered. We recommend grabbing the picnic rug and basket – don't forget the kids and the dog – then set off to enjoy some of Ludlow's prime picnic spots. But first, gather your victuals from one or more of Ludlow's top delicatessens, Harp Lane Deli and Broad Bean have some great on-the-go nosh. Grab some bread from one of our many bakeries and don't forget the cheese from Mousetrap, with its impressively large selection of cheeses, in what is thought to be Ludlow's smallest shop. A sweet tooth is also well served by Dugan's Patisserie where you can find delicious brownies, pastries and cakes. We're partial to their white chocolate and strawberry tarts, which are too good to share!
Time to spread the picnic and we've selected two spots for you with the benefit of convenient parking, access to public toilets and cafes for takeaway hot drinks close by. First up is the Millennium Green at Dinham Bridge by the river Teme, where if the weather is warm enough, children are able to play in the water. And when they've had enough of that, there is a playground within a few minutes' walk.
Next is the Ludlow Farmshop, a great place to pick up food and coffee while utilising its green space or bench tables to spread out a picnic. For the younger kids there is a small play area. You can expend some energy by taking a walk at the nearby Oakly Park estate, complete with cute lambs to sigh over.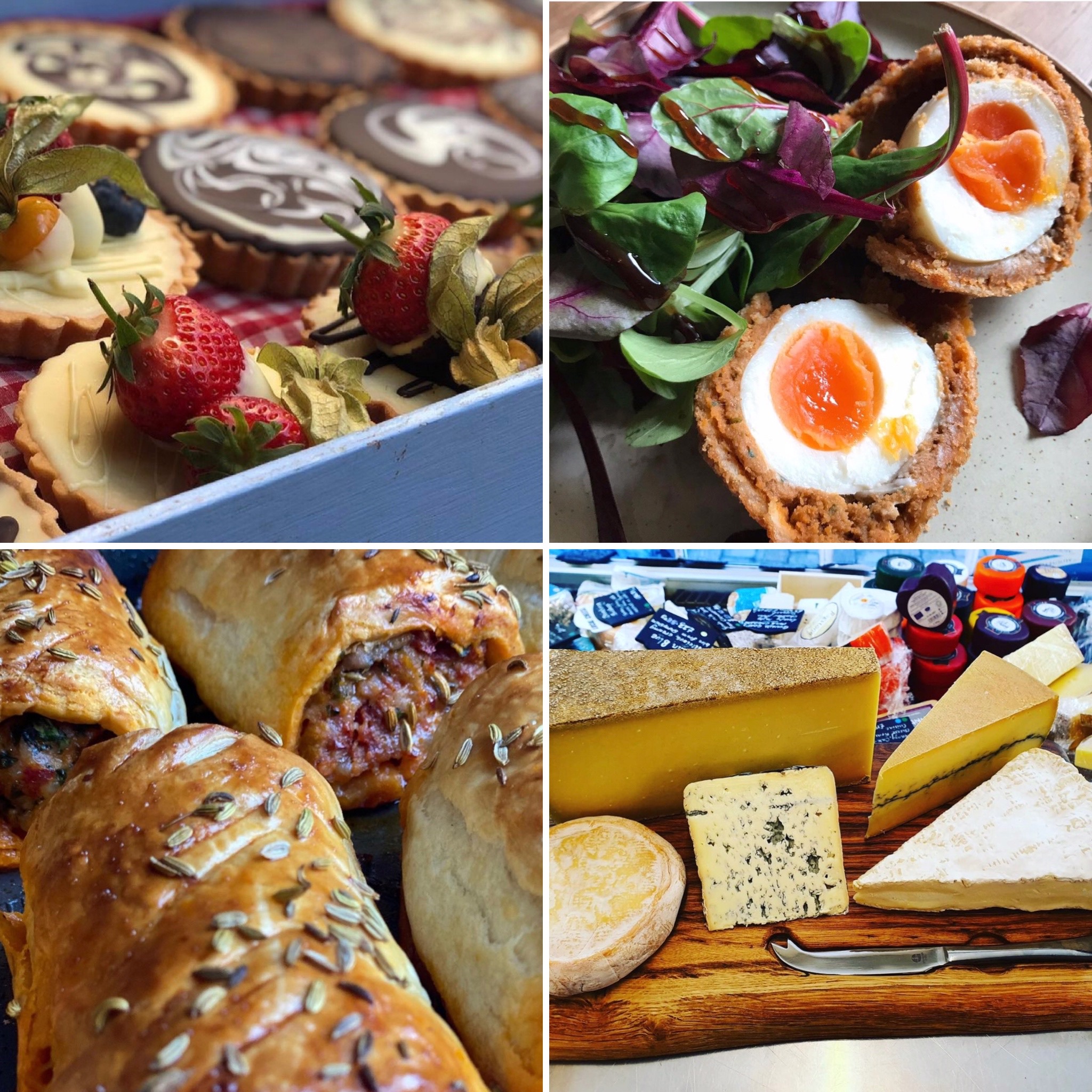 Best way to immerse yourself in history
Enjoy the spectacular ruins of the Ludlow Castle, built around 1066 by Walter de Lacy, and extended and rebuilt by several generations of Mortimer descendants. Currently, there is no booking system for touring the castle, you can show up and get your tickets on any open day. A one-way system is in operation and you are required to keep socially distanced, while exploring this former Norman fortress. Get immersed in medieval Ludlow and take those Instagram-worthy shots at some of the grand remains like the keep, the bailey or the Garderobe Tower. For a full experience, the round nave of the Norman chapel of St Mary Magdalene recently added a new roof.
Don't forget to browse the Castle shop, which has a range of gifts and souvenirs and items by local artists for sale. The Castle Gallery also sells larger items displayed on the ground floor.
To make a tour of Ludlow more memorable and educational, book local historian, Roger Furniss, who is now accepting bookings for families up to six. Roger has been organising guided tours of Ludlow's medieval centre for more than 20 years and can put the castle and other landmarks into historical context. Contact Roger on 01584 874205 or via email.
Whether or not history is your thing, don't miss St Laurence's Church and shop. St Laurence is truly "an oasis of stillness and peace". When the church reopens (check the site for regular updates) to the public, make the climb to the church tower for one of the best views across town.
The 'Bread walk' combines historical interest with heart-pumping activity and remains a firm favourite among locals and visitors. The walk takes you along the river and up to the Whitcliffe Common for views across the town out to Clee Hill.
It's a lovely, easy loop that may be manageable for children at a slow pace, but be warned there are some steep bits, and good footwear is recommended. You can begin anywhere in town, but a nice scenic route, begins at the Buttercross and along Broad Street. The kids may enjoy the downhill run to Broad Gate, while parents can enjoy and appreciate the mix of architecture, from the impressive row of black and white Grade II listed buildings beginning with Bodenhams department store through to fine pastel-coloured Georgian homes. Marvel at the Broad Gate, with its 18th century house sitting above the gateway.
This route has the advantage of taking you over the Ludford Bridge, and it's well-known 'horseshoe weir' just downstream. The author of Ludlow history, David Lloyd, refers to it as an 'impressive feat of hydraulic engineering' in its time, built to power mills on Old Street and Ludford. Take the stairs just past the Charlton Arms pub and wend your way up the clearly marked path to the big open view across town at Whitcliffe Common.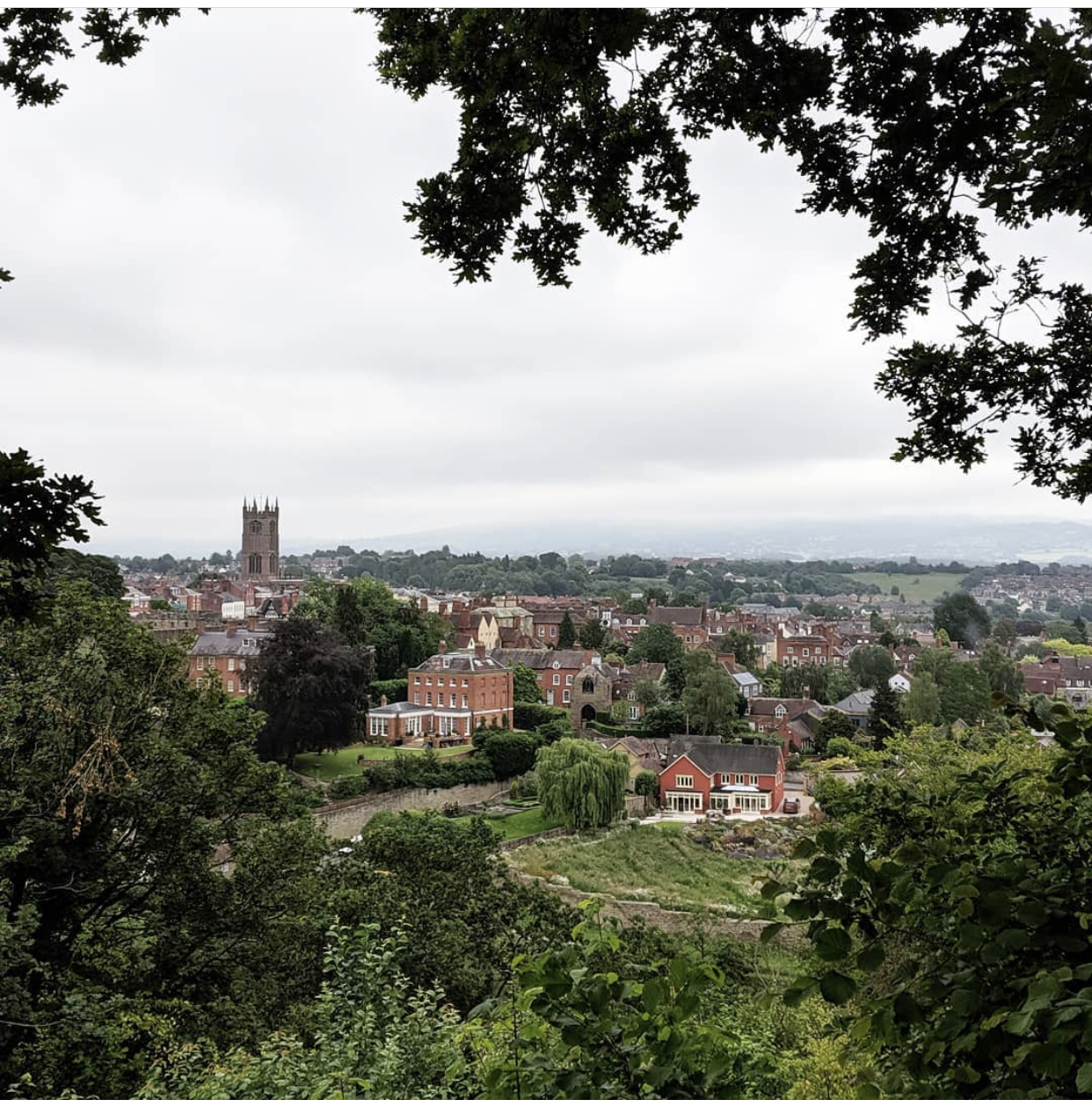 Some of the best picks for families of six to stay
With things to do and places to go, all that is needed is a place to stay. Government guidelines mean only self-contained accommodation is currently available for those families wanting a getaway (restrictions lift for other types of accommodation later in spring). If the idea is to mosey around town and browse the many independent shops in Ludlow, then take advantage of a range of centrally located holiday lets such as: Hen & Chickens B&B, Mascall Centre, the five-star rated luxury, The Apartment, The River View Cottage and The Vineyard.
For those planning a road trip to visit Ludlow with their caravans or motor homes, just a short distance away from the town centre is the Ludlow Touring Park, which was recently named among the UK's top 100, with luxury facilities and amenities in an attractive setting. An easy, flat walk into town brings you to Ludford and the fantastic 12th century St. Giles Church.
There you have it – our sure-fire cure-all for an outbreak of spring fever in any family.
Article written by Let's Go Social
Published by Ludlow Guide on