How to treat your mum 'Ludlow style' on Mothering Sunday
If you're looking for a fabulous treat for your lovely mum, then look no further...Ludlow's got you covered!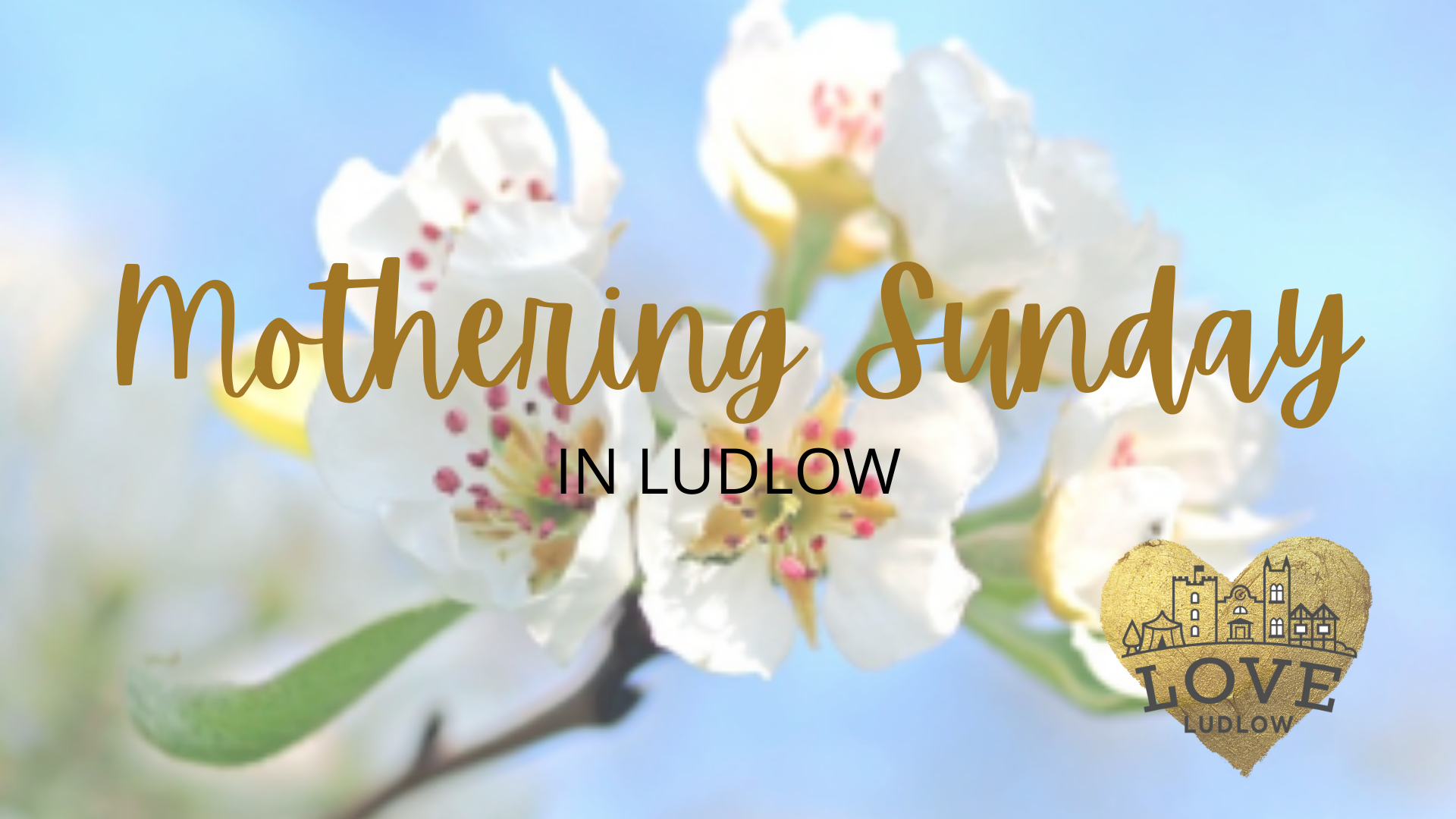 Breakfast, Lunch or Afternoon Tea?
With so many fabulous eateries in Ludlow, you can spoil your mum this Mother's Day with taking her out any time of the day.
If she is an early bird, take her for breakfast to Bills Kitchen for their breakfast butty, eggy bread or scabbled eggs on toast with Macneil's smoked salmon.
They are open Monday to Saturday, 8am to 8pm, with different menus for lunch and evening, they even have a special Mother's Day lunch on offer this year.
You can book a table by calling them on 01584 877956 or via their website:
If you fancy a proper Sunday lunch for mother's day, there are many options around Ludlow. We have plenty of small cafes, pubs and restaurants. But isn't the Sunday roast the all-time classic choice to treat your mum?
When you book Sunday lunch at The Queens, you can choose from beef, turkey, and pork. With the few other options for fish lovers as well as vegetarian and vegan options, there is something for everyone. Visit their website for the full Sunday menu.
You can book your table over the phone by calling Jane and the team on 01584 879177.
Or let's take it to the next level and go all the way with glass of bubbly to accompany the Afternoon Tea at The Feathers. Prices start at £12.50 for the 'Mini Afternoon Tea' up to £19.95 for selection of petite sandwiches, scone, cakes and glass of fizz.
See the menu and more information on their website, they are also offering a special Mothering Sunday lunch.
Does she not fancy busy places, but still likes yummy goodies?
Then why not go along the route of buying the best of local produce from our fantastic delis.
You can pick and choose some delicious items to make up your own hamper in the award winning Broad Bean. Check out what they have on offer here
You'll find some more yumminess also located in Harp Lane deli on the market square, or if your mum has a sweet tooth, why not visit Dougan's Patisserie in the Tower Street (open Fridays and Saturdays) for some delightful award-winning cakes.

...or go for a classic combo of flowers and chocolates.
If you are a fan of this classic combo, you don't need to go further than Chocolate Gourmet located on the market square. You can fill up the most exquisite boxes with finest chocolate truffles and they can be all custom picked by yourself to suit your taste. The boxes are finished with hand tied chiffon ribbons making them unique.
and for the flowers we'd head straight to Florabunda located on Corve Street. This florist is a family run business and prides itself on creating beautiful bespoke floral arrangement. For some ideas what they do, have a look at their website. They also do delivery, if you or your mum live little distance from each other.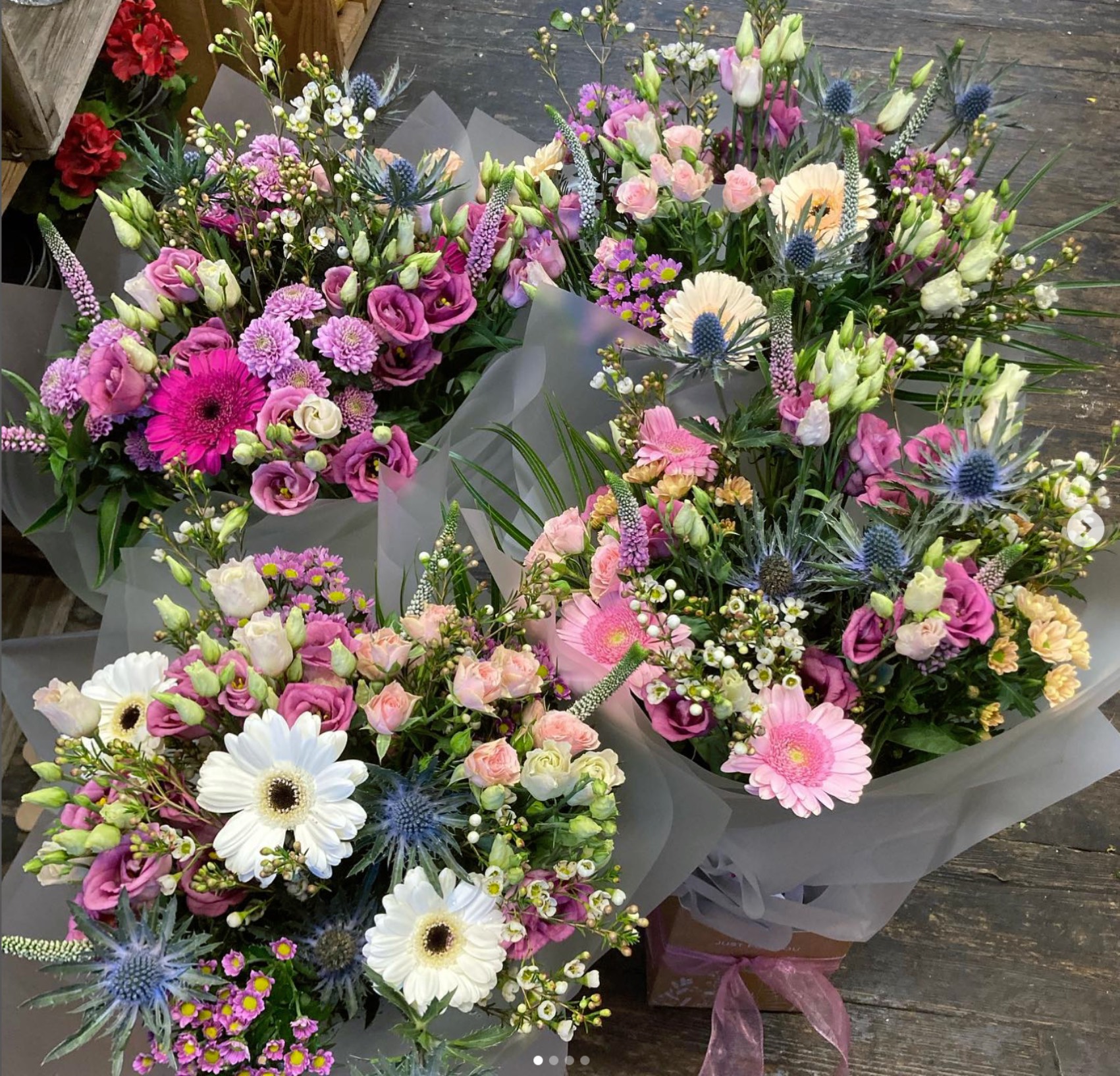 Card and a book by local author
Set in 1840, The Gifts opens with a young woman in agony, staggering alone through a forest in Shropshire as a huge pair of wings rip from her shoulders. Meanwhile, when rumours of a 'fallen angel' cause a frenzy across London, a surgeon desperate for fame and fortune finds himself in the grips of a dangerous obsession, one that will place the woman he seeks in the most terrible danger...
You can buy this book by local author Liz Hyder at Castle Book Shop on the Market Square for £14.99. Alongside the books they also carry and extensive selection of stationery and greeting cards, so you can pick up the perfect card to go with it.
Other places for the perfect Mother's Day card are The Silver Pear, Roundabout Stationary, (both in Broad Street) or Best Wishes in Corve Street. We especially love this one from Silver Pear: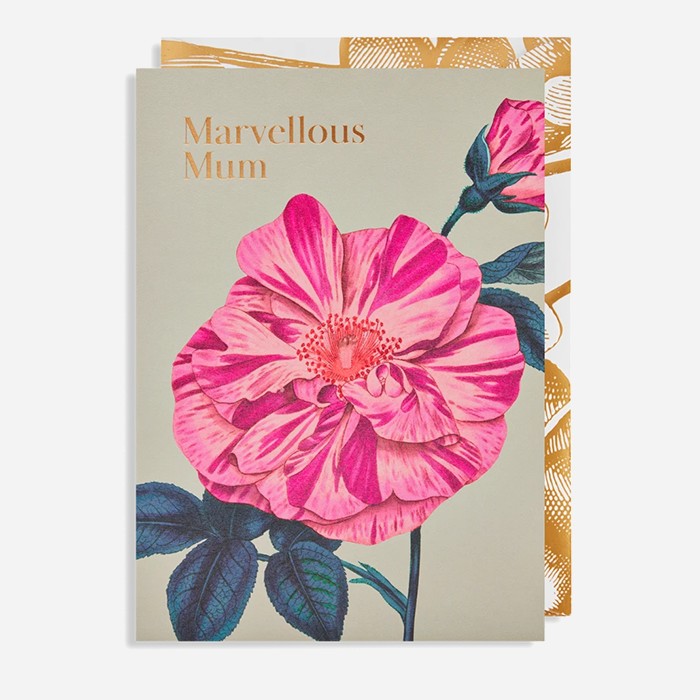 Bags, scarves, jewellery, home fragrance, body goodies, and so much more…
Ludlow has great selection of indie shops that you can count on to find something for the Mother's Day present. Shop small and support local and you will not only get something unique but also support your local high street.
Does you mum love clothing? There is plenty of choice in the Ludlow indie shops to find the perfect gift.
At Bodenhams you can find these beautiful Amazing Woman jumpers in many bright colours. They are one size, fit 8-14 and retail at £69 and will keep your mum warm and stylish this Spring.
Or how about this cashmere poncho from Silver Pear? The Charcoal and Oatmeal is a classic combo to be cherished for many years.
Other easy presents for fashion loving mum could be scarves. Or how about this statement scarf by Letol, which you can find in Eclectica. This scarves are famous around the world, real statement pieces, with beautiful colours and ethical too.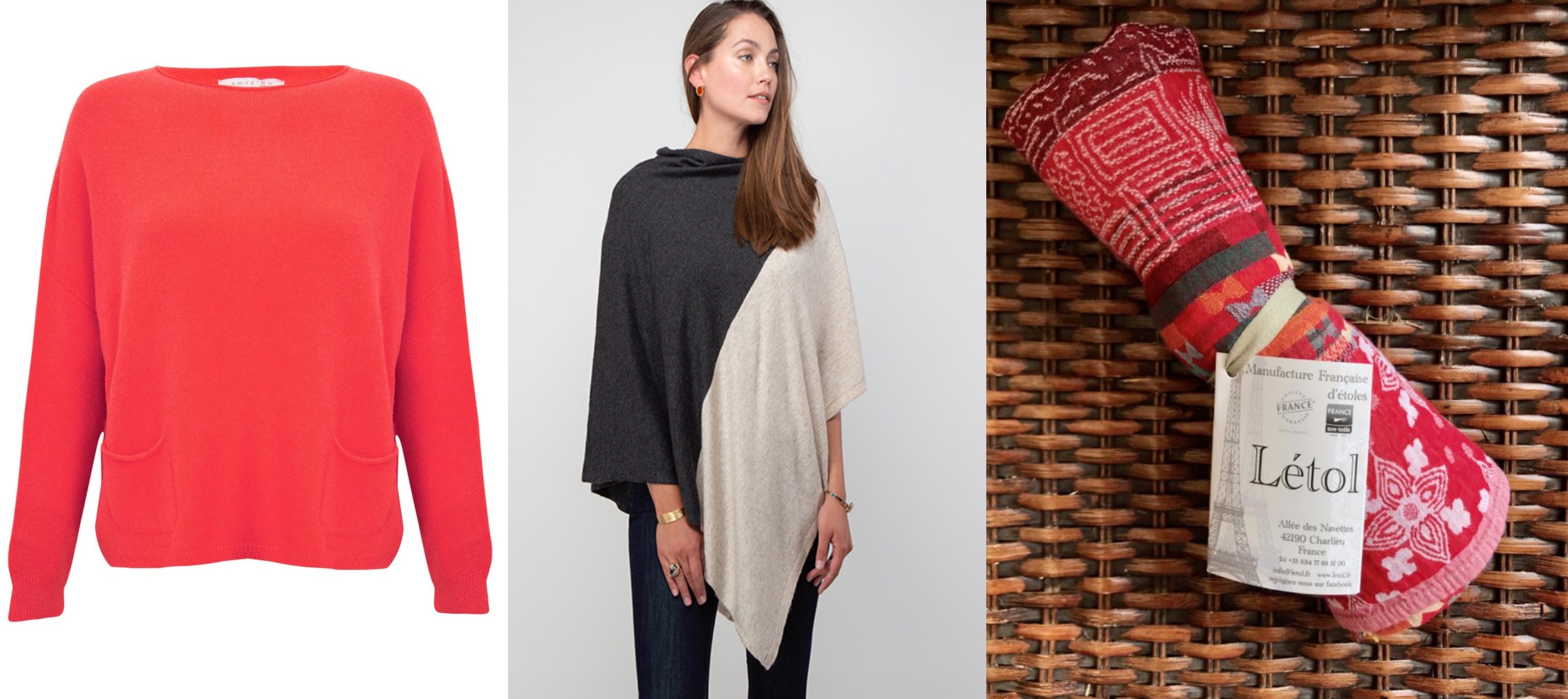 Is she mad about bags? Plenty of options to find some really cool one!
And if sustainable and natural is your mums theme, you can wander down the hill of Corve Street, to At Home Ludlow, where you'll find Roka bags; known for their practicality and funky colours, there are plenty of colours and designs to choose from. The prices of Roka bags start at £49.95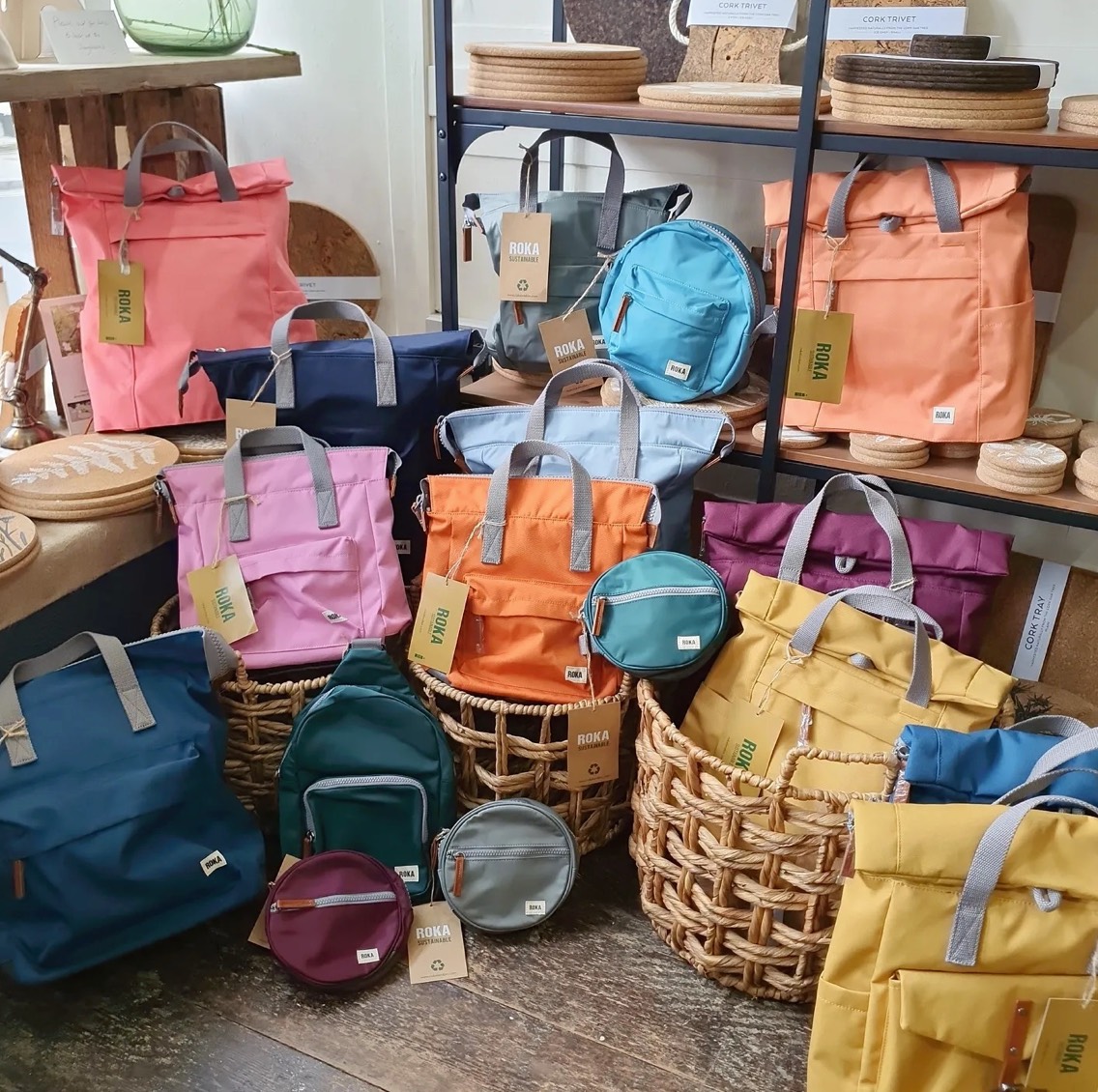 If her house is her proud and joy, There is a little jewel of shop on Mill Street called Marches Pottery. Here you can treat your mum to one of the wonderful one-of-a-kind pieces, all hand thrown stoneware made on the premises.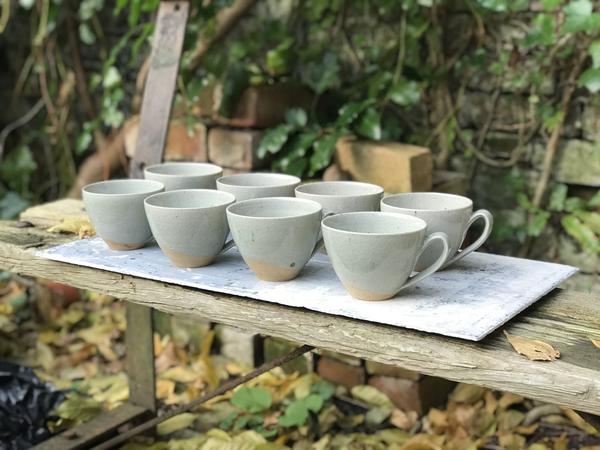 Still not quite sure which way to go? How about jewellery. It's a classic gift for any lady.
Both Bensons and CW Sellors have a whole heap of choice, from absolute classics, to unusual pieces designed and made on the premises (Bensons) to some bigh, well known brands.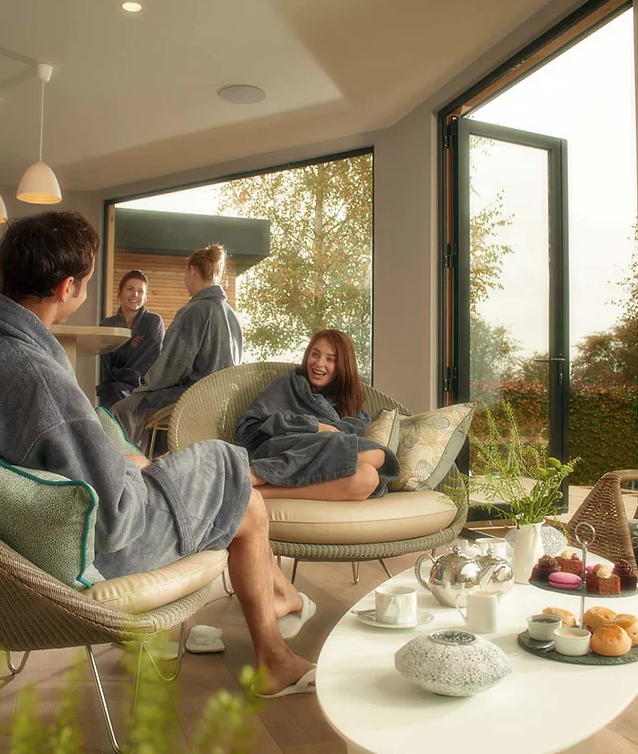 Finally, how about a super special spa day? Perhaps you missed out on seeing your mum for the last two years due to lockdowns, so you might want to spend a truly extra special day together.
...And we know the perfect place! Book yourself into Fishmore Hall for a Spa Day with an Afternoon tea, or two course lunch. Check out their website for more details.
Article kindly written by Monica Curry, Bodenhams
Published by Ludlow Guide on