5 under the radar places to visit when you come to Ludlow
5 under the radar places to visit when you come to Ludlow.
So, you've booked your staycation for the summer and you're already ahead of the game because you've decided to come to South Shropshire (sshhhh…don't tell anyone else how awesome it is, or they'll all want to come). You've scoured the Ludlow Guide website, you've checked the articles on TripAdvisor and the like, and you know about all the top-rated things to do and places to go in Ludlow.
But you aren't *just* a 'top-rated attractions' type visitor, are you? You want to find places that only the people who are in the know….well, know about. You want to be able to say airily, as you show off your snaps of the BEST STAYCATION EVER...
"Oh yes, of course, everyone goes to see the Castle, and we loved it – so much history, you know, but then we found this little place which no-one else seemed to know about – just locals there,"
...and then congratulate yourself as your friends oooh and ahhh at your insider knowledge (and Insta-worthy pics).
Traveller, this is the article for you! We have hit up the most insider-y of Ludlow insiders and finagled from them their top five under the radar places to see when you come to stay in Ludlow!
Mate…we have an awesome brewery.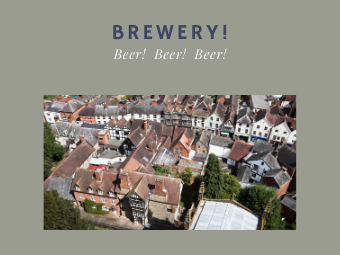 "A little bit of beer is divine medicine."
So said Paracelsus, a Greek Doctor (and he lived a long time ago so it must be true…)
One of Ludlow's best-kept secrets is its brewery. Coming by train? Even better – it's practically in the station (that may be a bit of an exaggeration – it's actually housed in one of the old Victorian railway sheds).
Not only is the beer divine, but the venue itself is simply beautiful – a shed it may have been, but it's been restored lovingly and it's a fantastic combination of modern-meets-Victoriana. They'll even give you a scotch egg (locally made, obvs) to go with your pint, just in case Boris is asking.
Locals love this place, and you'll find a real cross-section of folks hanging out on the terrace (perhaps enjoying the live music they often have on). Husbands waiting while the wives canter round Aldi; trainspotters looking for…well, trains; bearded ale drinkers drinking some of the finest (award-winning) ale available in Shropshire.
Defo one for the bucket list.
Titterstone Clee is not just a funny name.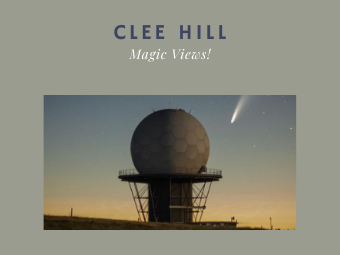 I mean…it's a really funny name and there are some nice schoolboy jokes to be made about the size of Shropshire's Titterstones, but that's not why this has made the list (or at least, it's not the *only* reason why).
Clee Hill isn't *quite* the tallest hill on the block (that honor goes to its neighbour, Brown Clee) but the view from the top is absolutely unrivalled, and different every day. Seriously, if you drove up there every day during your stay you'd get a different, but equally glorious view.
Ancient folk thought it was pretty darned good too, and Titterstone Clee (*schoolboy smirk*) is one of only a few hills in England to show up on the Mappa Mundi (which you can go and visit in Hereford, just to check).
There are some GLORIOUS walks along the hill – some possibly a little windy for smaller people – and, as well as the current iteration (which is still happily churning out…well, stones, I guess) there is an abandoned Victorian quarry at the summit, where you can take some urban looking shots of the graffiti (some of it really rather lovely) which keeps turning up on it. The quarry boasts some of the first ferroconcrete construction in the U.K., so that's something for all you concrete fanciers out there. Ahem.
It's worth noting that there has been mining on the summit for hundreds (probably thousands) of years as well as the quarrying, and that's another good reason to avoid it with very small people – there are a reasonable number of drops and plummets to scare the bejesus out of any parent (but hey, maybe that's your thing).
There's a soap opera playing out on the river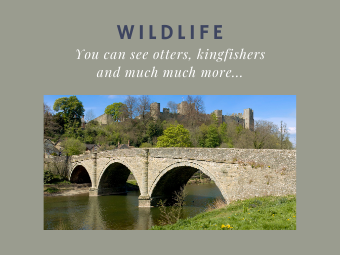 So, there's a river that runs through Ludlow, and on that river is a LOT of wildlife. Seriously, it's a haven. If you want a good glimpse of what's down by the river, try following @stevesankey on Instagram – he's a local wildlife photographer and has captured some enviable shots of otters, kingfishers and plenty more.
But the thing that's got all the locals talking this year is the swans. There has been a pair of swans on the Teme for some years now – they are something of an institution, and many is the local who pops down to CSONS for a cinnamon bun (holy god those cinnamon buns…) and a peep to see if the swans are out. Last year they produced a lovely…litter? Bunch? Nope, we don't know the collective noun for them, but they had some babies, and for a while everyone was very happily sitting down by the Teme, growing fatter (darn those cinnamon buns) and cooing over the lovely little cygnets.
In late summer, however, the female swan disappeared, and wasn't seen for quite some time. As it turns out, in a style worthy of Eastenders, an unknown pillock had shot her which is very sad but more common than you'd suppose. What has been lovely is to see, though, is that Dad is still bringing the cygnets along the Teme (presumably to hoover up cinnamon bun crumbs). Shout out to all the single dads out there – and especially Ludlow's single dad swan. It's been a silver lining to an otherwise sad story.
Long story short – CSONS has amazing cinnamon buns, and there is some lovely wildlife to look at while you eat them. Cinnamon buns. Don't shoot swans.
Bet you've never been on the Magnalonga before!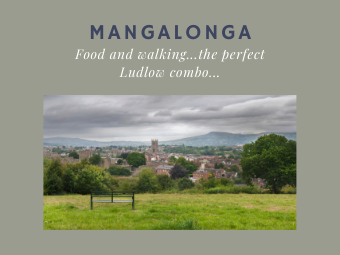 Nope – we don't know what one is either, but when you live in Ludlow it's associated with one thing, and one thing only – a massive great walk with loads of food. Frankly, for this writer, putting pit stops along an eight mile walk is about the only way you could persuade her to partake in it in the first place, and as such it is a GENIUS idea.
Brought to you by the same folk who do the Ludlow Food Festival, the Magnalonga is like its baby cousin. You do a walk, so you get to feel virtuous, and Hannah (who's a local and in charge of the whole thing) curates the whole thing, so you KNOW you're going to get a nice one where you'll see lots of lovely sights. It's designed to show you the best views surrounding Ludlow, so you'll get to see some fantastic glimpses and gorgeous vistas.
During the journey, you get to make pit stops for refreshment. This consists of some frankly bloody lovely local food, washed down with local drinks. It's all very…local. It's fun, you get to make loads of new friends who all like walking and eating stuff just as much as you. What's not to love?
Feel like golfing on a racecourse? Ludlow's your town!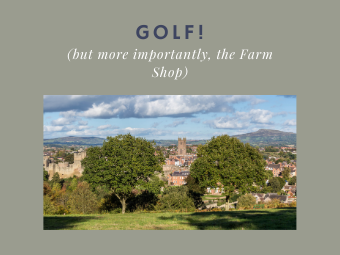 I know, I know, golf is one of those activities that is a bit of a divider – either your ears have pricked up, your mouth has started to water and you're already Googling it, or you've rolled your eyes and written it off, but as someone who would ordinarily roll her eyes, hear me out.
Yes, there is a golf course. You can, indeed, play golf there. But it is GORGEOUS. It's on the Ludlow Racecourse, which is beautiful and historical in itself (there's also a train track and level crossing that runs through it) but ALSO it's within striking distance of the amazing Ludlow Farm Shop.
So, if like me, watching people golf makes you want to cover yourself in honey and go and sit on an ant's nest, leave your beloved playing, and shoot on over there.
It has a beautiful garden centre, a pub (and it's a REALLY nice one, not an old man one), a café and (obvs) a Farm Shop. All brimming with produce that is locally produced on the Oakley Estate, of which this centre is part. You can go for a walk and see the priory at Brimfield (it takes 5 minutes to get there which even I can manage) and reward yourself with a coffee and a homemade cake. AND there's a playground, so even the small people are catered for. Bosh.
So, there you have it. Ludlow has some amazing attractions, and many of them are rightly famous. The Castle is incredible, the Food Festival is the original and the best, and the mix of ancient, medieval and Georgian means that Ludlow is a feast for the eyes in whichever direction you look. Sometimes, though, you want to see the side of Ludlow that only the locals know about. So don't tell them I told you, yeah?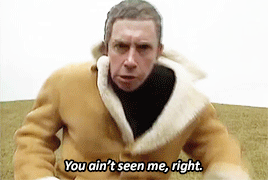 Article written by Katie Stone PA
Published by Ludlow Guide on